Z6 ladder
Regular price
$119.99 USD
Regular price
$199.99 USD
Sale price
$119.99 USD
Unit price
per
Sale
Sold out
Shipping Policy
Product parameters and characteristics
We are convinced that high-strength materials can guarantee your safety. This product is made of aluminum alloy and 6mm steel wire. The professional load-bearing 300KG/660LB

This product has the characteristics of fireproof, waterproof and wear-resistant. It is suitable for fire escape, safe self-rescue, mountain climbing, rock climbing, aerial work, building construction, engineering protection, etc.

The left and right spacing of the ladder pedal is 28cm/11.02in, and the upper and lower spacing is 38cm/14.96in. The ladder itself has two legs extending from the wall to ensure that the ladder is 10cm/3.93in away from the wall. It is safer, more reasonable and less laborious to use.

The product is 16.40ft = 8.8lb, 32.8ft = 17.6lb, 49.2ft = 26.4lb, 65.6ft = 35.2lb, 98.42ft = 52.8lb, 131.2ft = 70.4lb, 164ft = 88lb, 328ft = 176lb

If you have any questions, please feel free to contact us. If you need custom length, please feel free to talk to us.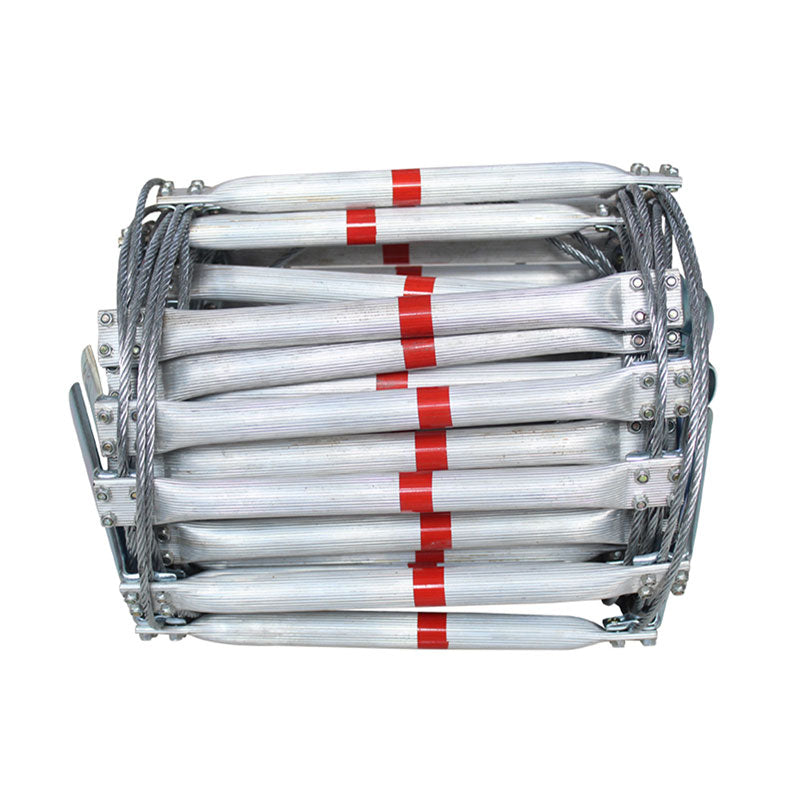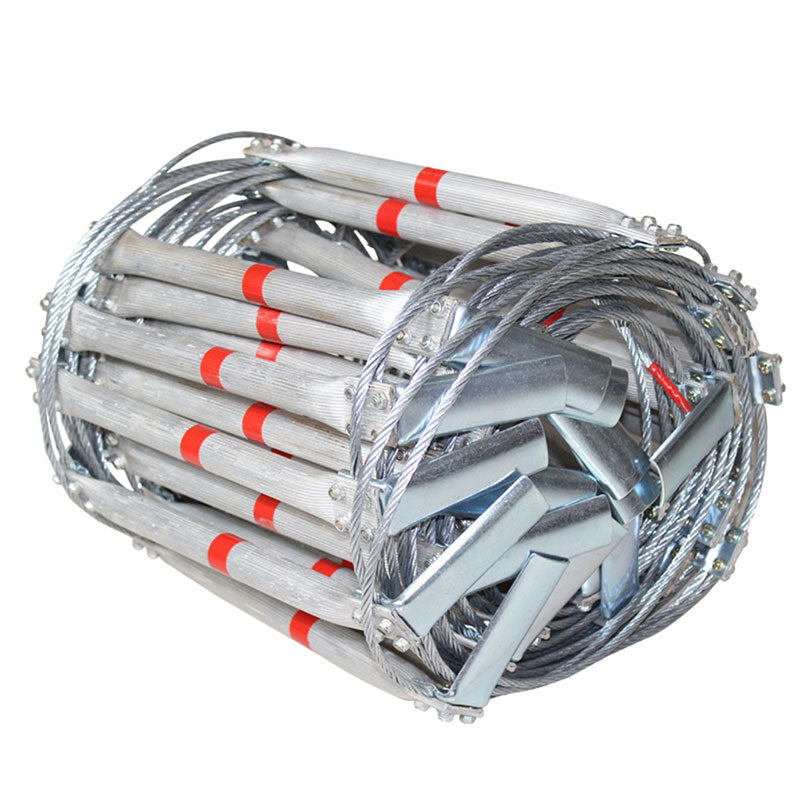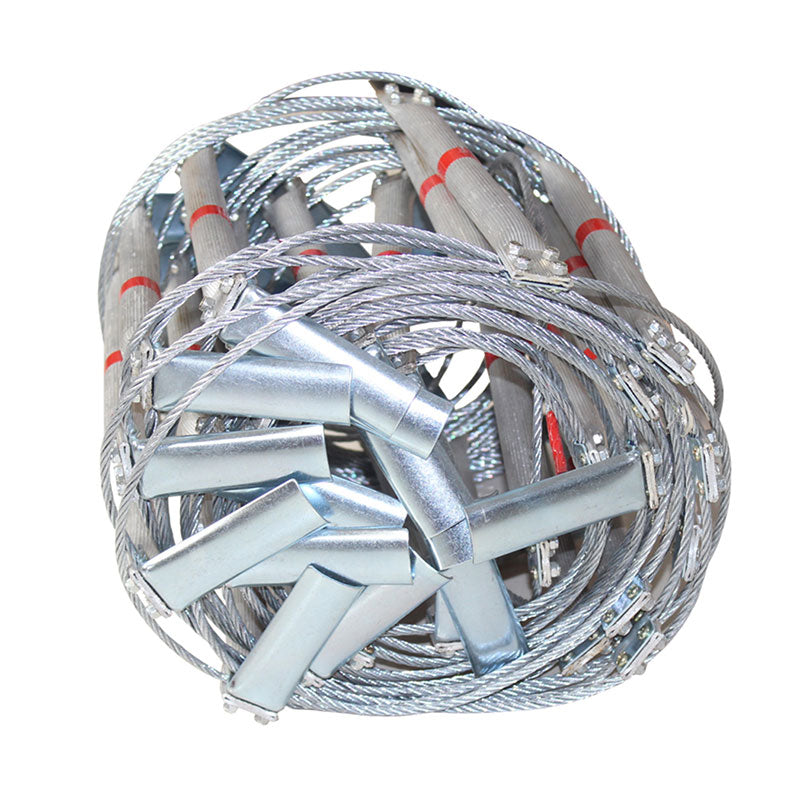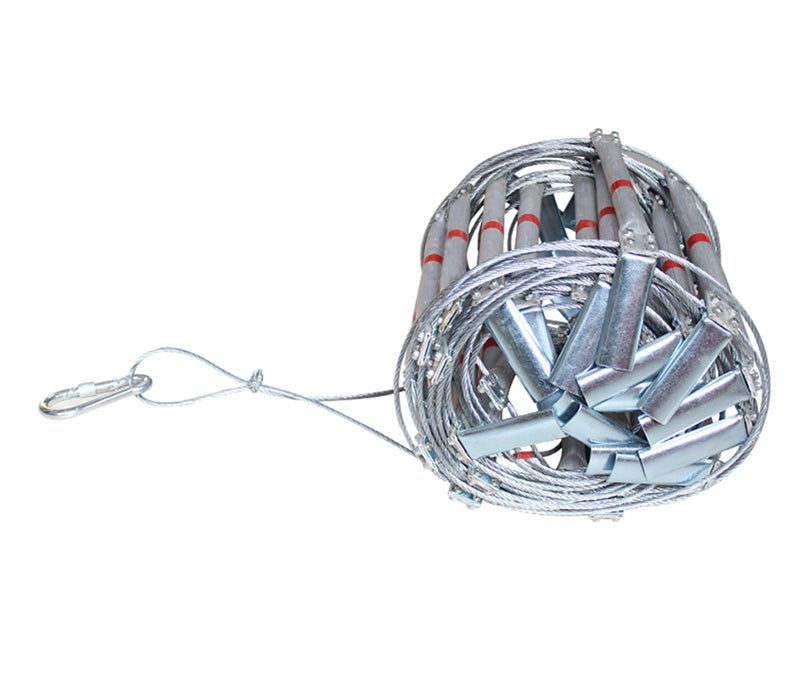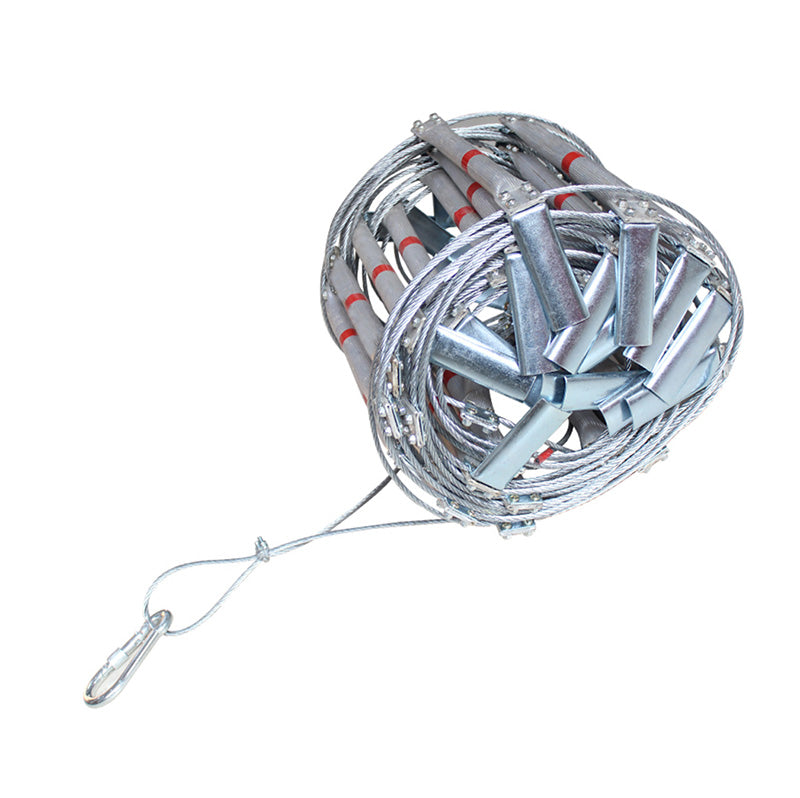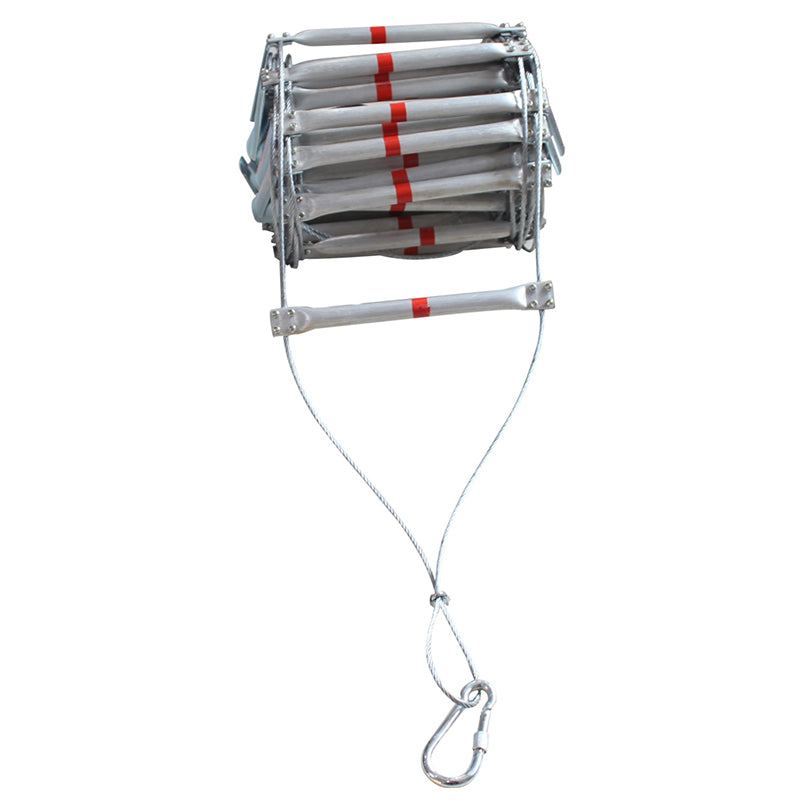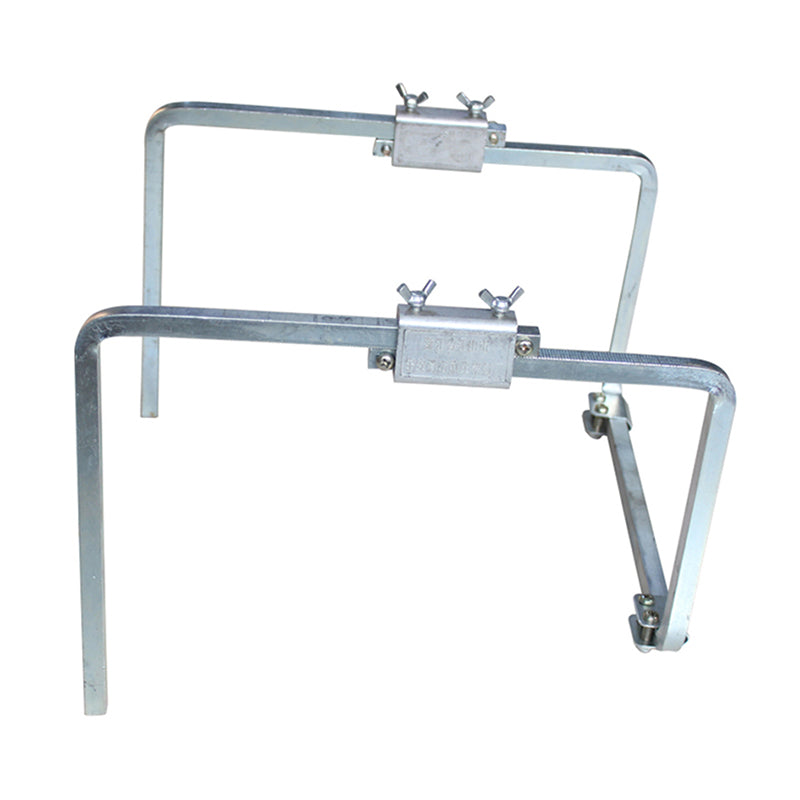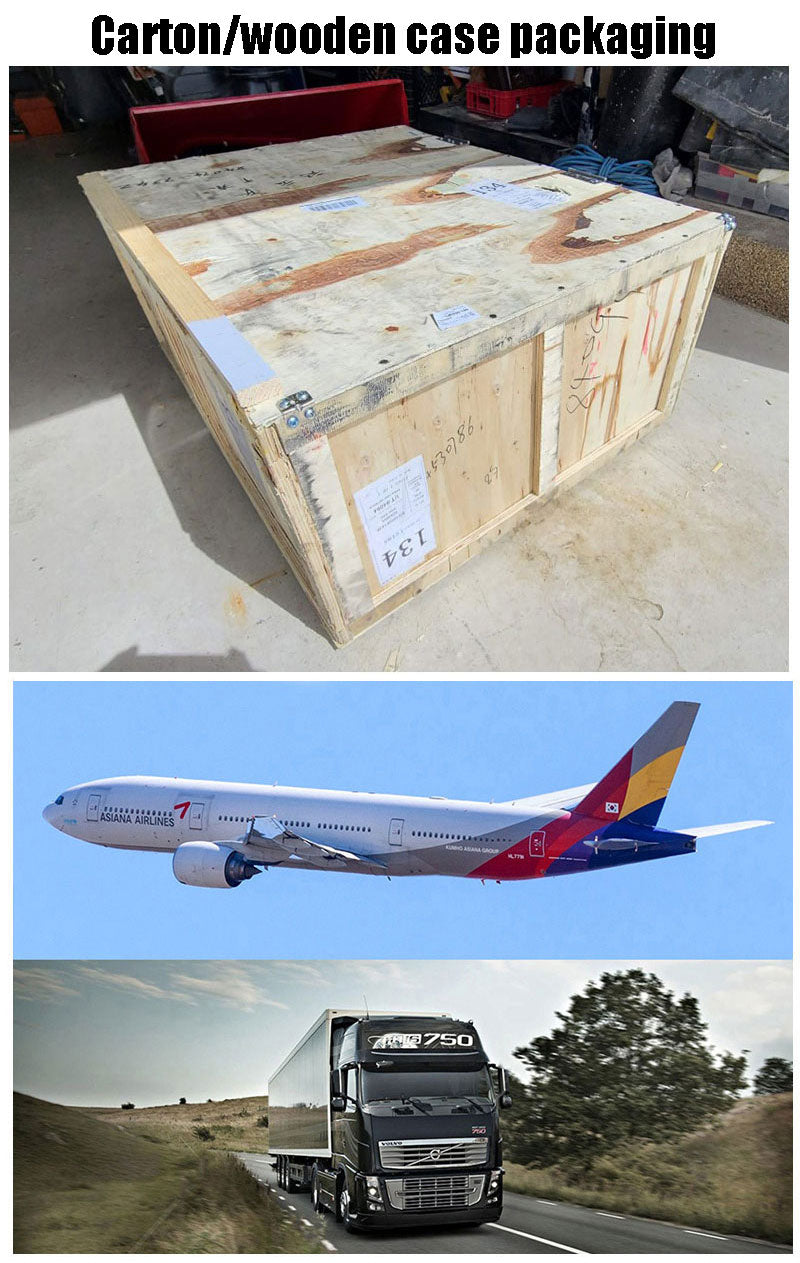 Return policy
Share
View full details
Shipping Policy
The price of the products displayed on this website already includes shipping costs, so you can purchase them with confidence
Due to the different locations of different countries and regions, our shipping cycles will also vary
North America: 30-60 days
Europe: 35-60 days
Middle East: 30-45 days
Africa: 45-65 days
Asia: 15-30 days
Usually our carrier will deliver to your door, but if your delivery address is located in an island/desert/mountainous/restricted area, the carrier may not be able to provide service
The shipping cycle we offer is the time taken under normal transportation conditions, and delays may occur if force majeure factors are encountered during transportation (port congestion / customs inspection / bad weather / geological disasters / war riots, etc.)
Buyer service guarantee
The package is normally signed and received without any problems. Due to the customer's personal preference, the customer needs to return the package to the merchant's return address. The customer needs to bear the transportation cost, and the customer needs to ensure that the package will not be damaged during transportation. , The merchant will refund the customer within 48 hours after receiving the customer's return
 If the package is damaged during transportation, the merchant will provide free return and exchange services. After receiving the package, the customer needs to contact the merchant to propose a full refund or re-delivery solution. If you choose a refund, the merchant will Processing completed within 48 hours
 If the package is lost during transportation, the merchant will provide free return and exchange service. The customer needs to contact the merchant for processing after the delivery period promised by the merchant arrives. The customer can choose a full refund or re-delivery. If you choose a refund, The merchant will complete the processing within 48 hours
If the parcel received by the seller does not match the website advertised, the customer will provide pictures of the actual goods for comparison. If the product is confirmed to be inconsistent, the customer can contact the merchant to return or re-deliver the goods, and the customer needs to send the parcel Sent to the shipping address of the merchant, of course, the shipping cost is borne by the merchant, and the merchant will complete the customer's request within 48 hours after receiving the return
 Regarding the overtime of commodity transportation, if there is no force majeure in the package transportation, the customer can choose to cancel the package or continue to wait. If the package is delayed due to uncontrollable factors, the merchant will contact the customer as soon as possible for feedback , And then the two parties negotiated and dealt with
 Regarding the shortage of goods, if the customer is temporarily out of stock after placing the order, the merchant will contact the customer for feedback, and the customer can choose to continue to wait or cancel the order.
If the purchase is a customized product (unconventional size), then we will no longer accept returns except for quality problems, and the customized product cannot be sold again, so we will check the ordered parameters with you before shipping, usually customized size requires We make it individually and this size is no longer widely available, so for custom size items we only accept returns due to quality issues
The online products we sell all provide long-term after-sales service, and we will provide corresponding accessories. For customers who have ordered products: accessories are free, you only need to bear the transportation costs, in addition to accessories, we will also provide technical support, our Customer service staff will provide support from Monday to Saturday
In order to provide better service, after receiving your order, we will contact you to confirm the delivery address information and product size and other requirements, this is to help customers buy the most suitable products, so you should No need to worry about product problems, we will contact you again after receiving the order